Share
Tom Joyner Cruise
The 15th Annual Tom Joyner Fantastic Voyage Cruise. The only True Party with a purposes.

Radio personality Tom Joyner
host a yearly cruise called the
Fantastic Voyage Cruise
or the Party with a Purpose. The Purpose being to raise money for Historically Black Colleges. It is the Best Black Cruise of the year period.
You will find A List celebrities concerts, late night jam sessions, comedy show feature some of the funniest comedian in the industry, friendly people, tons of activities every day, all you can eat food, and a beautiful decorated ship.
Tom Joyner and the Sponsors go all out for this event, and it's is truly one of the best events on the planet. In one week you will get more entertainment them most people get in 2 years.
Tom Joyner Cruise Video and Information :
Tom Joyner Cruise Dates:
April 23 to May 1, 2016
Cruise Line / Ship:
New Ship!!!! - Carnival Breeze!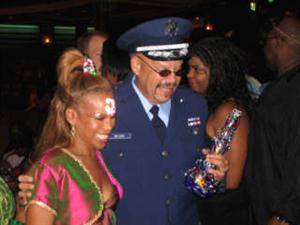 Itinerary:
Departure Port Miami, FL:
Miami
, Florida
Ports of Call:
Miami, Florida "Depart Port"
Grand Cayman, Cayman Islands
Montego Bay, Jamaica
Isle de Roatan
Miami, FL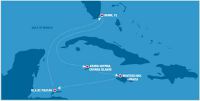 What to Expect in 2016? (TBA)
2015 Line Up (Last Years Line up, 2016 To Be Announced)
Earth Wind and Fire

TLC
LL Cool J fest DJ Z-Trip
Jennifer Hudson
R. Kelly
Fantasia
WAR
Chrisette Michele
Syleena Johnson
Michel'le
Lil MoMonifah
The Family Stone
Mary
Millia Jackson
Ruben Studdard
Beautiful Ports
Crew of the Tom Joyner Morning Show
To Much to List, the 2015 Cruise is gong to be one of the Best Cruises yet!
Tom Joyner Cruise official theme nights
Represent Night
Bright Days White Nights
Harlem Nights
1970s Playas Ball
Junkanoo Night
Fantastic Heroes
Pajama Night
Price:
Estimate Prices: Range from around $1,800 per person for a 5 person Cabin up to around $12,750 for a Single Luxury Suite.
For exact cabin rates call 972-980-SAIL(7245)
What do I need to attend?:
More Info
Share