Share
Tom Joyner Cruise
The 16th Annual Tom Joyner Fantastic Voyage Cruise. The only True Party with a purposes.

Radio personality Tom Joyner
host a yearly cruise called the
Fantastic Voyage Cruise
or the Party with a Purpose. The Purpose being to raise money for Historically Black Colleges. It is the Best Black Cruise of the year period.
You will find A List celebrities, concerts, late night jam sessions, comedy shows featuring some of the funniest comedian in the industry, friendly people, tons of activities every day, all you can eat food, and a beautiful decorated ship.
Tom Joyner and the Sponsors go all out for this event, and it's is truly one of the best events on the planet. In one week you will get more entertainment them most people get in 2 years.
Tom Joyner Cruise Video and Information :
Tom Joyner Cruise Dates:
April 2 to April 9, 2017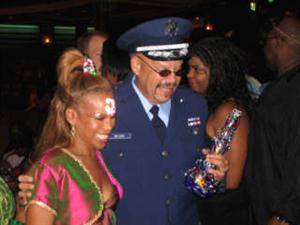 Itinerary:
Departure Port New Orleans, LA:
New Orleans
, LA
Ports of Call (TBA):
New Orleans
Cozumel
Belize
Mahogany Bay / Isla Roatan
New Orleans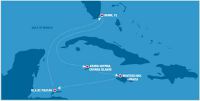 What to Expect in 2017?
2015 Line Up
Diana Ross

Patti LaBelle
Charlie Wilson
New Edition
Angie Stone
Jazmine Sullivan
Vivian Green
The Bar-Kays
Con Funk Shun
Brick Steve Arrington
Switch
Tony Terry
Glenn Jones
Michael Cooper
Jon B
Case
Christopher Williams
Bone Thugs-N-Harmony
Rakim
Big Daddy Kane
Rob Base
Black Sheep
Dana Dane
Kwame
DJ Kool
Joeske Love
Positive K
Mr. Cheeks
Russel Thompskins Jr
The New Stylistices
Harold Melvin's Blue Notes
Blue Magic Featuring Ted Mills
Eddie Holman
To Much to List, the 2015 Cruise is gong to be one of the Best Cruises yet!
Tom Joyner Cruise official theme nights
All Black Everything Night
Denim and Diamonds
#FBF (Flashback Friday)
Mardi Gras Night
Pajama Night
Represent Night
Sneaker Ball (Formal Night)
White Night
Day Parties
Greed Day Party (Fraternities/Sororities)
HBCU Alumni Day Party
Military & Veteran Appreciation Day Party
Album Listening Sessions
Angie Stone
Christopher Williams
Johnny Gill
Jon B
Vivian Green
Price:
Estimate Prices: Range from around $1,800 per person for a 5 person Cabin up to around $12,750 for a Single Luxury Suite.
For exact cabin rates call 972-980-SAIL(7245)
What do I need to attend?:
More Info
Share