Share
Tom Joyner Cruise
The 19th Annual Tom Joyner Fantastic Voyage Cruise. The only True Party with a purposes.

Radio personality Tom Joyner
host a yearly cruise called the
Fantastic Voyage Cruise
or the Party with a Purpose. The Purpose being to raise money for Historically Black Colleges. It is the Best Black Cruise of the year period.
You will find A List celebrities, concerts, late night jam sessions, comedy shows featuring some of the funniest comedian in the industry, friendly people, tons of activities every day, all you can eat food, and a beautiful decorated ship.
Tom Joyner and the Sponsors go all out for this event, and it's is truly one of the best events on the planet. In one week you will get more entertainment them most people get in 2 years.
Tom Joyner Cruise Video and Information :
Tom Joyner Cruise Dates:
April 29 to May 6, 2018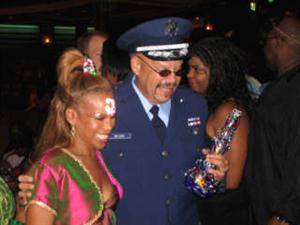 Itinerary:
Departure Port Galveston, TX
Ports of Call:
Galveston, TX
Montego Bay, Jamaica
Cozumel, Mexico
Galveston, TX

Tyler Perry
ANITA BAKER
Chris Brown
Tamar Braxton
Kenneth "Babyface" Edmonds
Isley Brothers
O'Jays
SWV
En Vogue
Jones Girls
Heatwave
GQ
Taste of Honey
The Sylvers
Brothers Johnson
Ying Yang Twins
Eastside Boyz
Trillville
Young Bloodz
Bonecrusher
Raheem Devaughn
Dwele
Eric Roberson
112
The Manhattans featuring Gerald Alston
Force MD's
Das EFX
Grandmaster Melle Mel & Scorpio (Furious Five)
DJ Kool
EPMD
Fat Boys
and more to be announced.
Price:
Estimate Prices: Range from around $2,130 per person for a 5 person Cabin up to around $8,690 for a Single Luxury Suite.
For exact cabin rates call 972-980-SAIL(7245)
What do I need to attend?:
More Info
Share