Tom Joyner Cruise 2020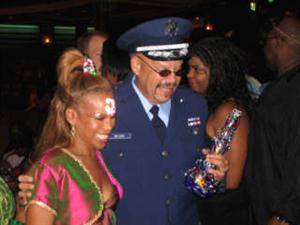 The 21th Annual Tom Joyner Fantastic Voyage Cruise. The only True Party with a purposes.

Radio personality Tom Joyner host a yearly cruise called the Fantastic Voyage Cruise or the Party with a Purpose. The Purpose being to raise money for Historically Black Colleges. It is the Best Black Cruise of the year period.



Tom Joyner Cruise Video Highlights:


>
Tom Joyner Cruise Dates:
Nov 6 - Nov 14, 2021
Itinerary:
Departure Port Miami Miami, FL

Ports of Call:
St. Maarten
St. Kitts
San Juan, Puerto Rico

What to Expect in 2021?
2020 Line Up (All Events and Performers To Be Announced Soon.. Check Back)
Usher
Alicia Keys
Tyler Perry
Maze Feat: Frankie Beverly
Chance Moore
Brandy
The Kings of Crunk featuring YoungBloodZ
The Ying Yang Twins
Bone Crusher
Trillville
The East Side Boyz
D4L
Dem Franchise Boyz
DJ Unk
The Shop Boyz
Big Boi
Sleepy Brown
The Bonfire
and more to be announced.
Price:
Estimate Prices: Range from around $2,130 per person for a 5 person Cabin up to around $8,690 for a Single Luxury Suite.
For exact cabin rates call 972-980-SAIL(7245)

What do I need to attend?:
More Info