The Soul Train Cruise 2018 is going to elaborate fun time, and this fun time includes some world renown stars who have much talent. The Cruise is going to be full of dancing, singing, eating, and relaxing. You are able to meet certain stars such as The THE O'JAYS, THE WHISPERS, and The ENCHANTMENT just to name a few; furthermore, you get to travel along with these world renown stars to places such as St. Maarten, St. Croix, and Bahamas just to name a few
Soul Train Cruise Video
When is Soul Train Cruise 2018
Jan 27 to Feb 3, 2018
Where is Soul Train Cruise
Where to Stay for Soul Train Cruise
More Fort Lauderdale hotels and Hotel Reveiws!
What to Expect at Soul Train Cruise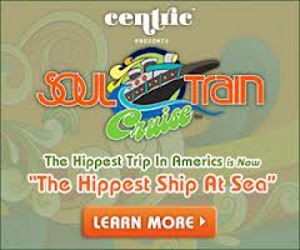 You can expect to be around loving, friendly people. You can also expect to partake in great food that will be provided on the Soul Train Cruise 2018. There will be many dishes from many different cultures provided for the pleasure of each traveler. Also, expect to dance, so dresscomfortably the entire time you are present on the cruise ship. Expect to interact with people you have never met before. Last but not least, expect to become over dramatic when you meet all the famous people that will be presenton the Soul Train Cruise 2018.
Itinerary events include spending time on various beaches, visiting various thrift shops, and learning about soul music within various cultures. There will be various ballrooms where dancing will be conducted while famous people sing favorite and award winning tunes. This will also be great for people who do not know how to dance. They will be able to let loose and learn how to dance, and some even for the first time in their lives.
The Soul Train Cruise 2018 will stop at places like St. Maarten, St. Croix, and Bahamas; furthermore, the Soul Train Cruise 2018 will stop within these places and visit the highest class of society places, and also small stores that sell unique items.
THE ITINERARY
1/27/2018 – Fort Lauderdale, Florida
1/28/2018 – At Sea
1/29/2018 – At Sea
1/30/2018 – St. Maarten
1/31/2018 – St. Croix
2/1/2018 – At sea
2/2/2018 – Bahamas
2/3/2018 – Fort Lauderdale, Florida
THE OFFICIAL LINEUP
CHARLIE WILSON
EDDIE LEVERT of THE OJAYS
JEFFREY OSBORNE
THE POINTER SISTERS
THE TEMPTATIONS REVIEW Featuring DENNIS EDWARDS
THE WHISPERS
THE SPINNERS
GERALD ALSTON of THE MANHATTANS
MARILYN MCCOO AND BILLY DAVIS JR.
HOWARD HEWETT
MAXI PRIEST
ROSE ROYCE
THE TRAMMPS featuring EARL YOUNG
Cruise Host TONY CORNELIUS
MEN OF SOUL starring EDDIE LEVERT
DENNIS EDWARDS, GERALD ALSTON and a special tribute to Gerald Levert
THE URBAN GUERILLA ORCHESTRA

BARRY

 WHITE TRIBUTE featuring JOURDAN CARROLL
ALFREDA GERALD KEITH & LESLIE FERGUSON
DJ LOVEBUG STARSKI DJ HOLLYWOOD
Co-Host 

ANGELA

 STRIBLING
Pillow Talk Radio Host ORIGINAL SOUL TRAIN DANCERS

DEREK

 FLEMING & MONIQUE "MO QUE" 

CHAMBERS

Chicagos Music Man GEORGE DANIELS
What Need to Attend Soul Train Cruise
More Info and Soul Train Cruise links
Comments
comments